---

Tom Anhk was born on june 20th 1965 in Geneva/ Switzerland. He started by grabbing the sticks at the age of thirteen when he took his first drum lessons. This gave him the rudiments of drumming, allowing him to join his first local bands.

When he was twentytwo, he moved to Los Angeles for one year and graduated from the Percussion Institute of Technology.

When he got back to Geneva, he joined many bands with the goal of working on original tunes and trying to make something grow within a band.
New York was another destination where he would take his chance. He spent nearly two years working on original songs, experimented band composition, created and arranged his first tunes using sequenced synthesizers.
Tom decided to move back to Geneva, thinking the place where you live matters little to form a successful band. He then became the leader of a band called City Gates. An old dream came true when they played covers from Van Halen & David Lee Roth. This is when he started to sing backgroud vocals while playing the drums.
Beeing aware of his potentials, Tom then decided to take his career into his own hands and started to invest energy into "home recording". He also took harmony and singing lessons to improve his knowledge.
While working on his first solo album: DarkSide, he performed on the drums "live" with friends in clubs, playing essentially old R&B classics.
Tom Anhk composed, wrote, performed, sang, recorded and mixed all of his material. John Woollooff played courtesly additional guitars on five tunes. The mastering was performed at MTX Studio / Switzerland.
His current projects would be to promote his tunes, and find new collaborations. Soon, three new French Pop songs will be available, featuring Diana Rosat (lead female singer).
---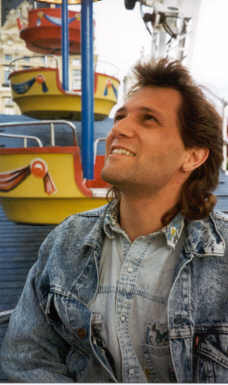 Tom Anhk's teenage influences:
The Police, Van Halen, Prince, Michael Jackson, David Lee Roth, Men at work, Bob Marley, Pink Floyd, Genesis.
Tom Anhk's main influences:
Sting, Peter Gabriel, Van Halen, Prince, Elton John, Steve Vai, Nirvana, Classical music.
[ Inside of CD book ]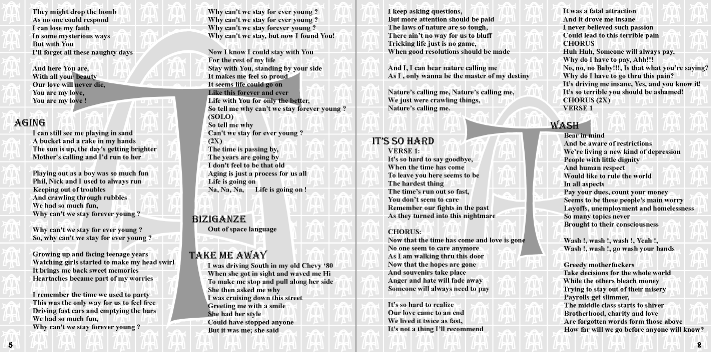 ---